Featured Item
Viva 12 Oz. Wine Tumbler
AS plastic. Protect your wine with this fun tumbler. Perfect for concerts, tailgating and other outdoor events. Push on lid with slide lock drink opening. 7" H x 3.25" D

Welcome to Allied Specialty Co, Inc!
For over fifty years Allied Specialty Co. has been supplying National & International Corporations and Government offices with executive gifts and custom advertising specialties.
We carry thousands of custom and stock products such as:
Lapel pins, Emblems & Badges, Crystal Awards & Trophies, Banners, Decals, Metallic Bookmarks, Diaries & Journals, Silicone Wrist Bands, Medallions, Presentation Installations, Fundraising Giveaways, Silk Ties & Scarves, Corporate and Sports Apparel, Convention & Tradeshow materials, Clocks and many more other products ready to be personalized.

We invite you browse this site including our online catalog for any specialty item you may need and if you require something more specific or maybe you'd like to know if we carry other products, please don't hesitate to contact us. Contact us today for more information.
SPECIALS & CLOSEOUTS
Your source for hundreds of promotional products and promotional items ~ Discounted and On Sale!

Corporate and Casual Apparel
Shirts, blouses, skirts, shorts, chef apparel, aprons, suite seperates, blazers, security, hospitality, weater, belts & ties...
Printing Products
Products:Business Cards, Letterhead & Envelopes.
Business Holiday Cards and Calendar Cards, Checks & Banking Supplies Correspondence Cards.Design Your Own Envelopes and
Forms.Full Color Promotional Printing. Healthcare Forms
Holiday Gifts and Seals.Labels & Tags.Office Supplies & Equipment.Stamps,Tags,Tax Forms.




Computer Labels.. ETC...
Inkjet/Laser Labels/Inkjet/Laser Cards/Pinfeed Labels/Pinfeed Cards/Thermal Transfer Items:Direct Thermal Items Thermal Ribbons Wafer Tabs Miscellaneous Products
Apparel Line
Woven Shirts Polos/Knits T-Shirts/Active Caps Bags Fleece Outerwear Workwear

Packaging
Printed Gift Boxes, binders, press kits & desk accessories made from 100% recycled fiberboard.Choose from the 300 + ready- made designs (have this click to the SEARCH ALL in the square we are putting on the right side) or ask us to create a custom designed package just for your program. Accessorize with custom-cut foam inserts or collateral holders like business card or cd/dvd inserts.
Every package can be decorated - choose from Screen Printing, Offset Printing, Digital Vignettes or Blind Deboss.We manufacture in the US and we ship quickly - usually within 7 business days of art approval.

More Apparel
Woven Shirts Polos/Knits T-Shirts/Active Caps Bags Fleece Outerwear Workwear



LOGOMARK
Torino Lamborghini: Brief Cases, Rolling Bags, Backpack Shoulder Bags,Wallets.
Bettoni: Leather Brief Cases & Computer Bags.
Jorg Gray:Luxury Time Pieces including Chrongraphs, Dual Time & clip watches.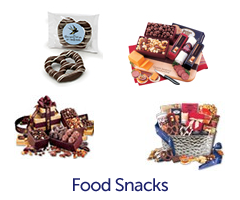 Food Snacks
Maple Ridge Farms is your source for the finest and
freshest business gifts.